2-3pm Wednesday 8th December 2020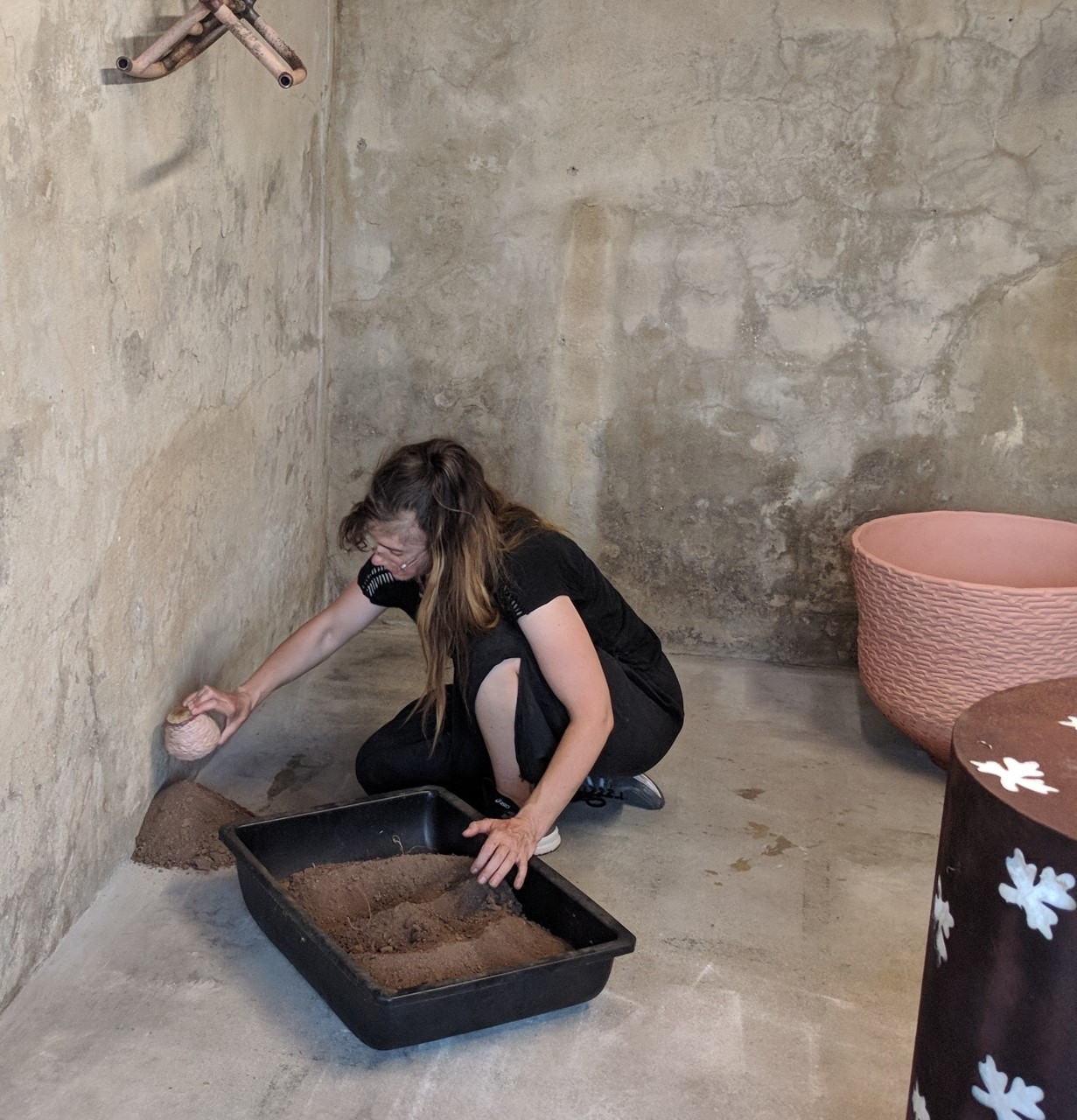 Anna Mayer's art practice is sculptural and social, with an emphasis on hand-built ceramics and another molten material: bronze. Her methodology emerges from site-specific analogue firing projects and critical engagement with pre- and post-petro culture. Mayer revels in the fact that ceramics historically have been used to create highly functional items as well as intensely symbolic objects. Her work is part of this lineage, with equal concern for the future and a dramatically shifting climate—ecological and political.
In early 2021, Mayer opened a solo exhibition at the Houston Center for Contemporary Craft and is currently preparing another solo exhibition for the Jung Center, also in Houston. She recently had solo exhibitions at A-B Projects, AWHRHWAR, and Adjunct Positions, all in Los Angeles. Other exhibitions include Hammer Museum (CA), Glasgow International (UK), NCECA's 2021 Annual (invited artist), Ballroom Marfa (TX), Commonwealth & Council (CA), and Kendall Koppe (UK). She has a 16-year collaborative practice with Jemima Wyman called CamLab, which has exhibited at MOCA Los Angeles and Hammer Museum. CamLab's feminist and collective practice models a horizontal and intimate relationship, which they believe is necessary in a culture that tends to devalue compassion, communal concerns, the mental health of women, and radical care.
Mayer was Assistant Director of the LA-based Institute For Figuring from 2009 – 2018. Currently she is Assistant Professor of Sculpture at the University of Houston.
Simona Dossi is a PhD student researching wildfire building damage at Imperial College London in the Hazelab research group. Anna and Simona collaborated on a science and art collaboration project organised by the Leverhulme Wildfire Centre and Art Cabinet London on which they explored materials' fire response, and embers.
To receive the link for the talk please email leicestergallery@dmu.ac.uk