Simon and Tom Bloor
Monday 12 September to Sunday 27 November 2016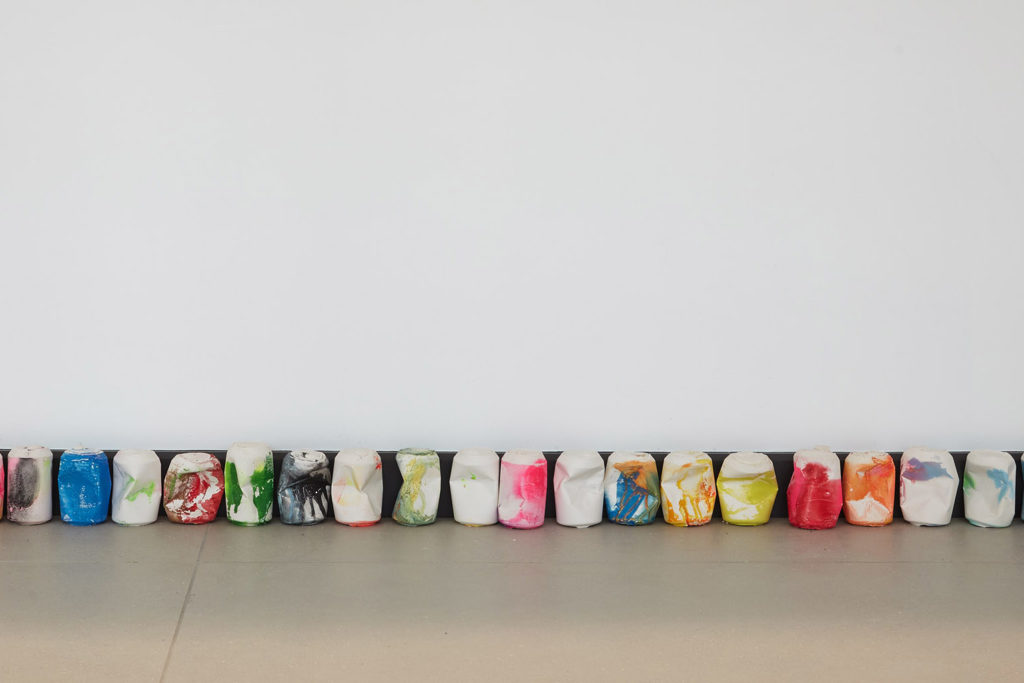 The Bloor twins have worked collaboratively since graduating from university. They are at the forefront of a group of artists reinvigorating our ideas about public art in the UK. They work at the intersection of design, fine art, architecture and city planning and have been influential to a new generation of artists working in the public realm. Their work often subverts the original intent of design so it can be used for play.
The artists are the first to show in this space and they take the construction process as their starting point for the exhibition. Using materials redolent of the building site they create a series of sculptures that playfully populate the space. This gallery installation is a major collection of new work from the artists that gently references histories of modernist art and design and the contemporary built environment.
Their work has been shown widely across the UK and internationally in Rotterdam, GuangZhou and Denver, with recent shows in Whitechapel Gallery, Modern Art Oxford and Transmission Gallery, Glasgow.
Photography by Stuart Whips