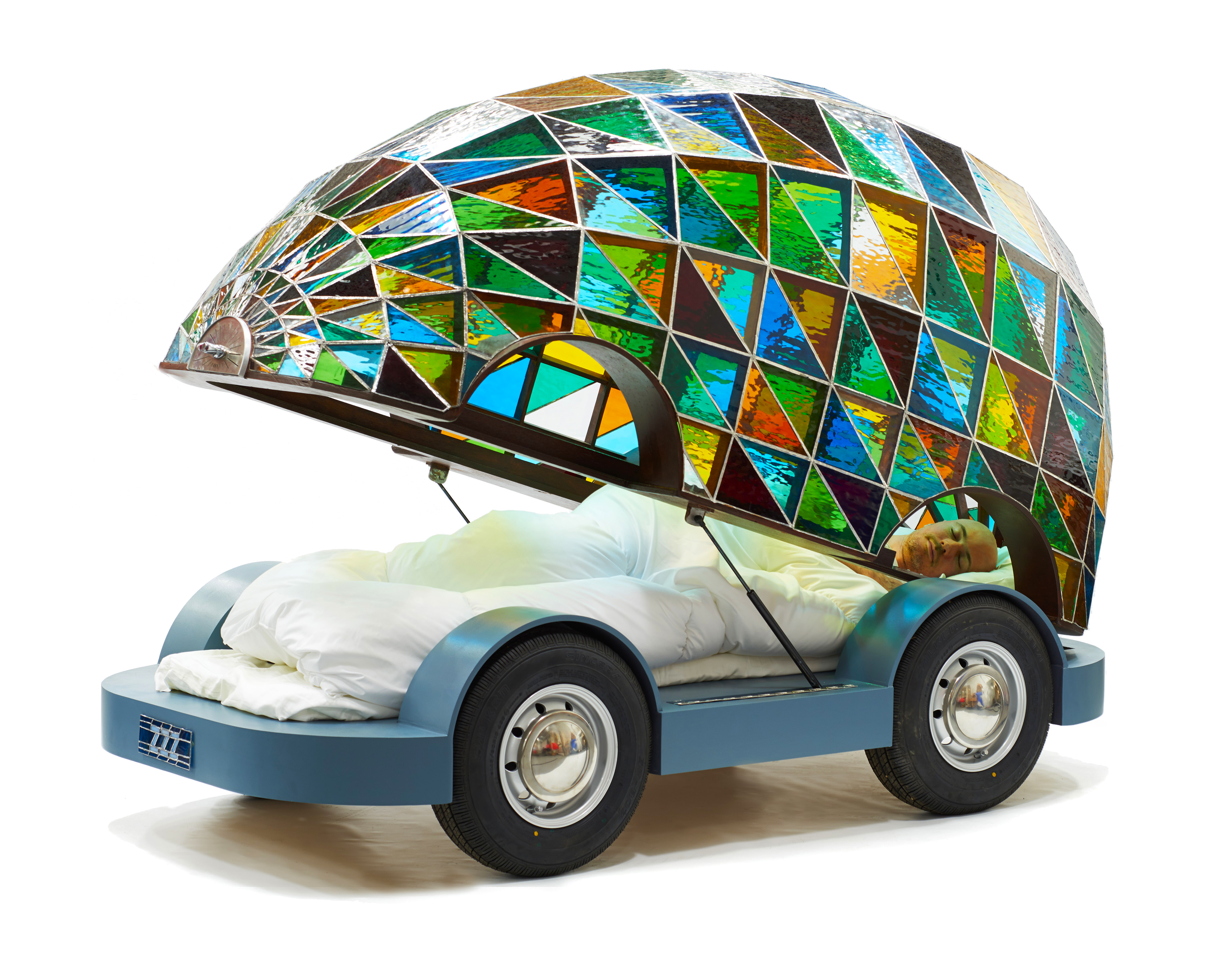 Leicester Gallery talks:
Dominic Wilcox
Wednesday 27 November
5.30pm to 7.30pm
Dominic Wilcox works across the worlds of art, design, craft and technology to create innovative, thought-provoking objects and ideas. His diverse work includes the world's first GPS shoes and a stained-glass driver-less sleeper car of the future, currently on display at the Science Museum, London.
Since graduating from the Royal College of Art in 2002 he has exhibited his work in museums and galleries internationally. He is also on a mission to inspire children to
become the creative thinkers and inventors of the future with his Little Inventors organisation that turns children's ideas into reality. Recently five objects from Little Inventors were taken into the V&A's permanent collection and Dominic has spoken at the United Nations Human Rights Forum on the importance of creativity in education.
Thomas Heatherwick said this: 'Dominic Wilcox's drawings aren't just witty and beautifully drawn, they are serious challenges to the real world to keep looking at itself with innocent eyes, wondering what else is possible.'

For more information about Dominic's work please visit www.dominicwilcox.com and www.littleinventors.org