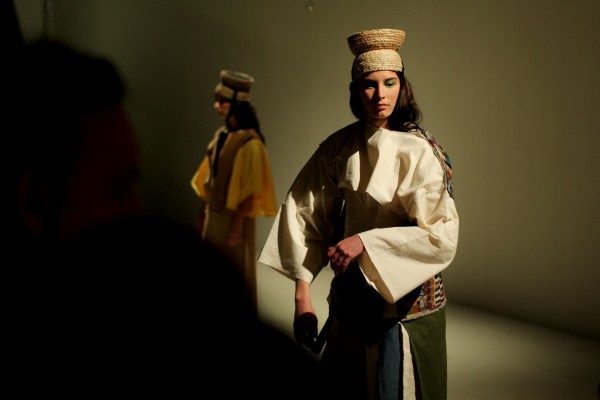 The artists Ben Judd discusses his current exhibition at Leicester Gallery, The Absolute with his collaborators, the writer Rod Duncan and fashion designer Jo Cope.
The Absolute will enrich the world previously developed for Judd's exhibition at De Montfort University in 2018. Drawing on Leicester's rich history, including the 20th century immigration of dispossessed groups, the exhibition will suggest that a fictional lost community, the Welfarers, once occupied the area now inhabited by De Montfort University.
The artist Ben Judd is based in London. His work examines collectivity and participation through performance, moving image and installation, enabling different forms of communities to be explored in relation to site and context. He often works with collaborators as a method to develop self-reflexive folk histories and construct temporary communities. Judd has exhibited widely in the UK and abroad, recently including Institute of Contemporary Art, Art Night London, Whitstable Biennale and Victoria Gallery & Museum, University of Liverpool. He has recently been awarded the Stanley Picker Fellowship, Kingston University, London.
Very limited tickets are available to join a small live audience. The talk will also be available to view live online through Microsoft Teams. It will be recorded and subsequently published.
For tickets please email: leicestergallery@dmu.ac.uk and specify your preference for real world or online attendance.