Come along to Leicester Gallery's play and creative learning sessions at the heart of De Montfort University's campus. Our sessions are completely FREE, welcoming and fun for all the family.
Let your family's creative curiosities wonder!
Keep up to date with all things family friendly at Leicester Gallery by subscribing to the Play Letter or follow us on Facebook and Instagram.
---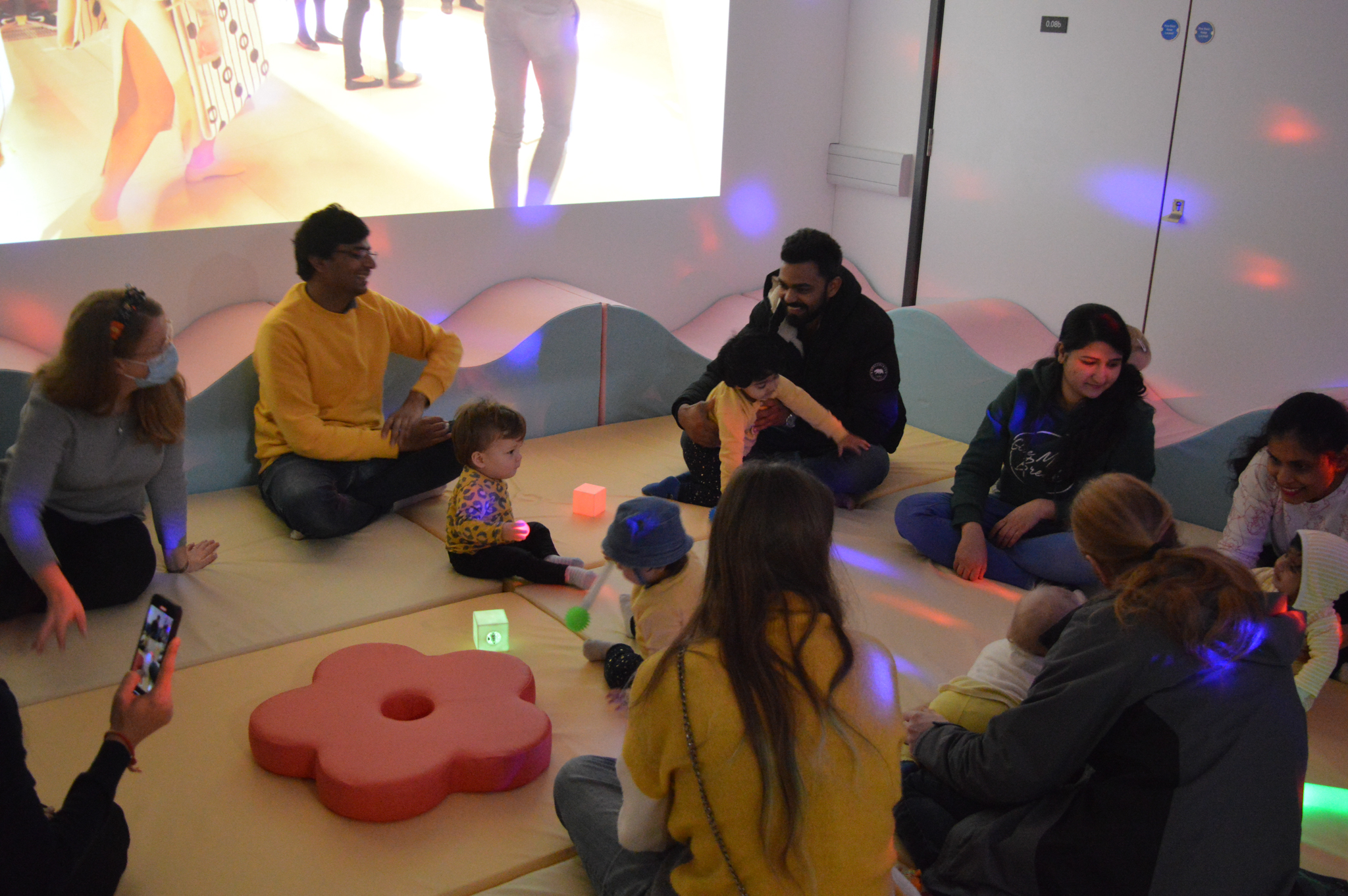 Open Play
Material and sensory led open play sessions, including our wonderful soft play in the gallery.
FULLY BOOKED – Sun 8th May – Sensory Dens – 10.30am – 12pm
FULLY BOOKED – Sun 22nd May – Circles – 10.30am – 12pm
Aimed at 0 – 4 year olds.
---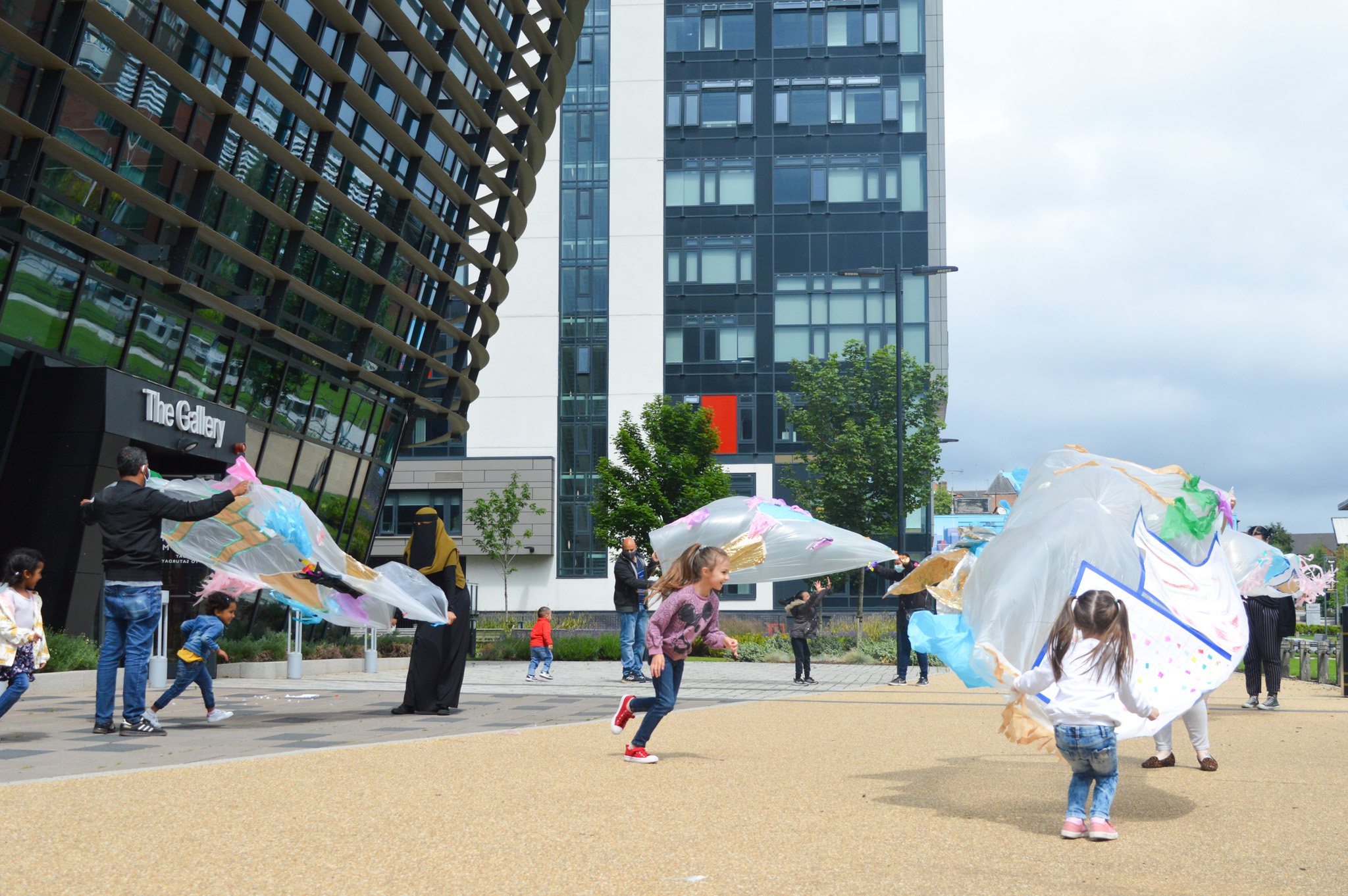 Family Workshops
Our free family activities are designed to inspire imaginations, engage, challenge and spend some creative time making and exploring contemporary art as a family.
Sun 8th May – Building Blocks – 1pm – 3pm
Aimed at 3 – 10 year olds.
---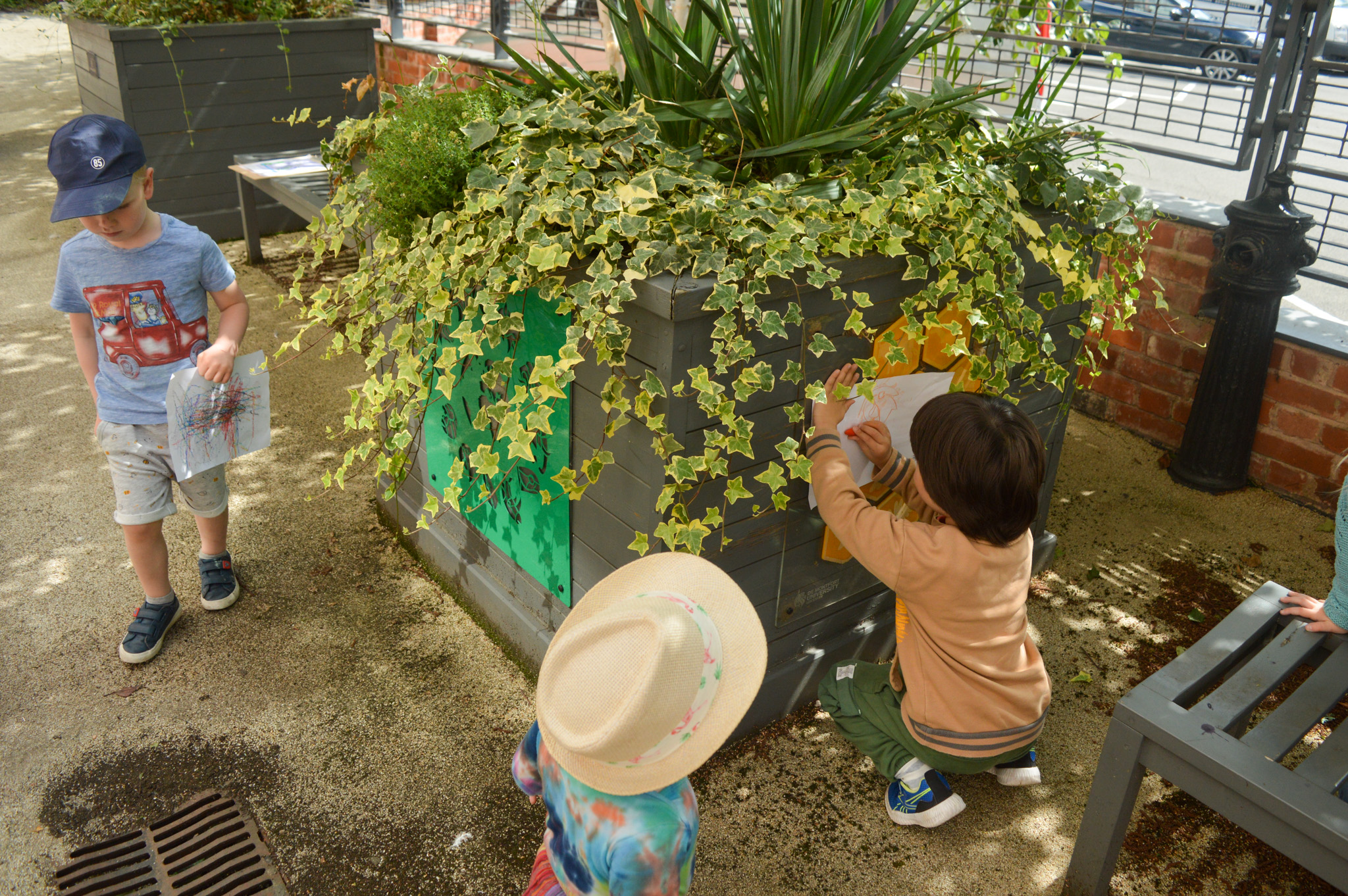 Atlas Explorers
Using an Atlas Explorers map designed by a local artist, we take little adventurers and their grownups on creative tours of Leicester.
Aimed at 0 – 4 year olds.
---
Free Play with Clay packs for our family community in Leicester/shire. Get your hands messy and play with clay at home! You can squish it, bash it, roll it, flatten it, decorate it and join it to make something new and exciting. It starts off as a lump, but what will it become? If you look after your clay creation while it dries and return it to Leicester Gallery Shop, Morgan will have it fired and glazed for you to keep forever.
---