Come along to Leicester Gallery's play and creative learning sessions at the heart of De Montfort University's campus. Our sessions are completely FREE, welcoming and fun for all the family.
Let your family's creative curiosities wonder!
Check out our Leicester Gallery Play FAQ's page.
Keep up to date with all things family friendly at Leicester Gallery by subscribing to the Play Letter or follow us on Facebook and Instagram.
---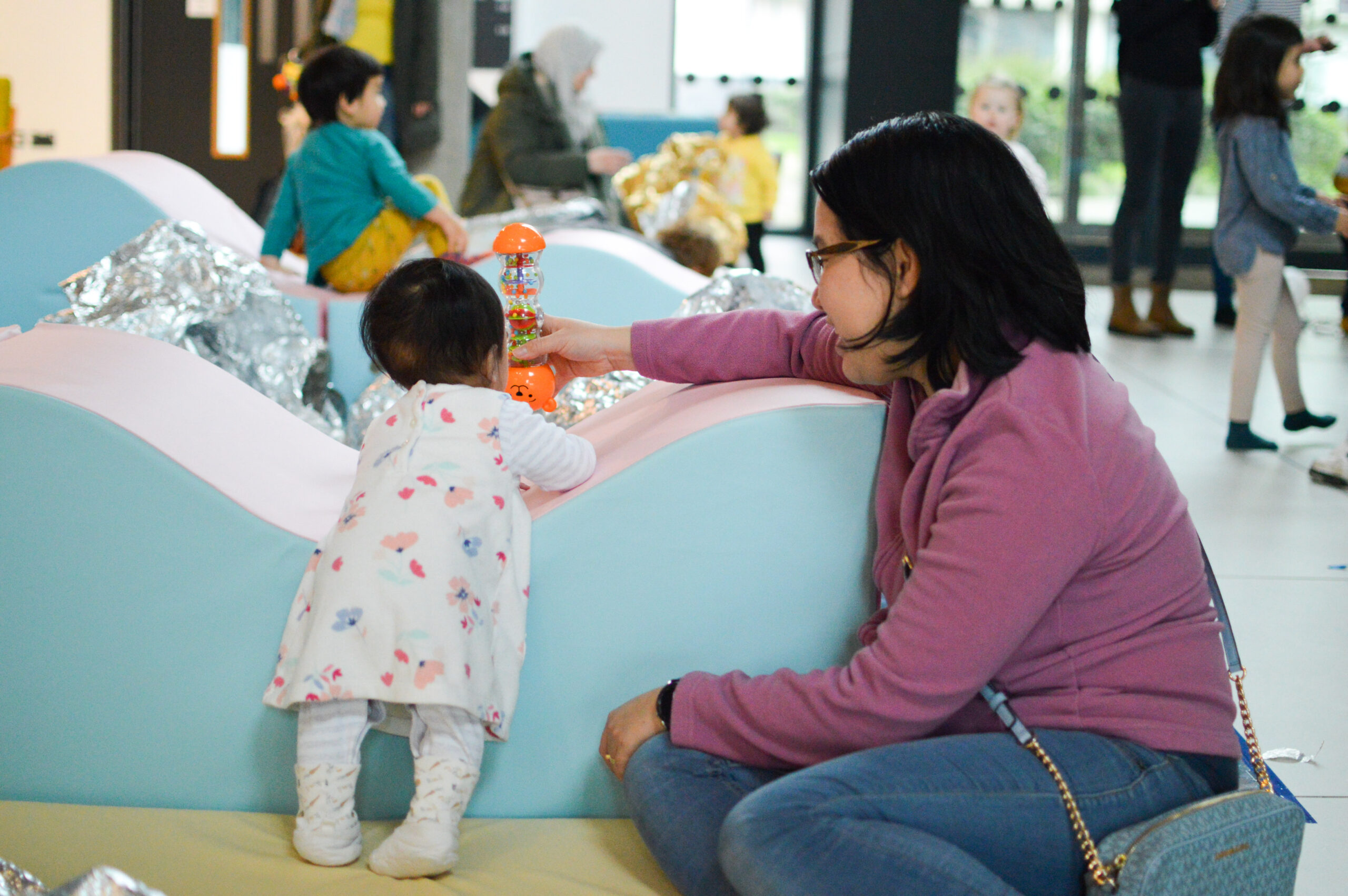 Open Play
Material and sensory led open play sessions, including our wonderful soft play in the gallery.
Sun 12th March – Scribble Monsters – 10.30am – 12pm
Sun 26th March – Exploring Sounds – 10.30am – 12pm
Aimed at 0 – 4 year olds.
Children's Clothes Swap will be available at these sessions.
Email Morgan to join the Open Play session waiting lists.
---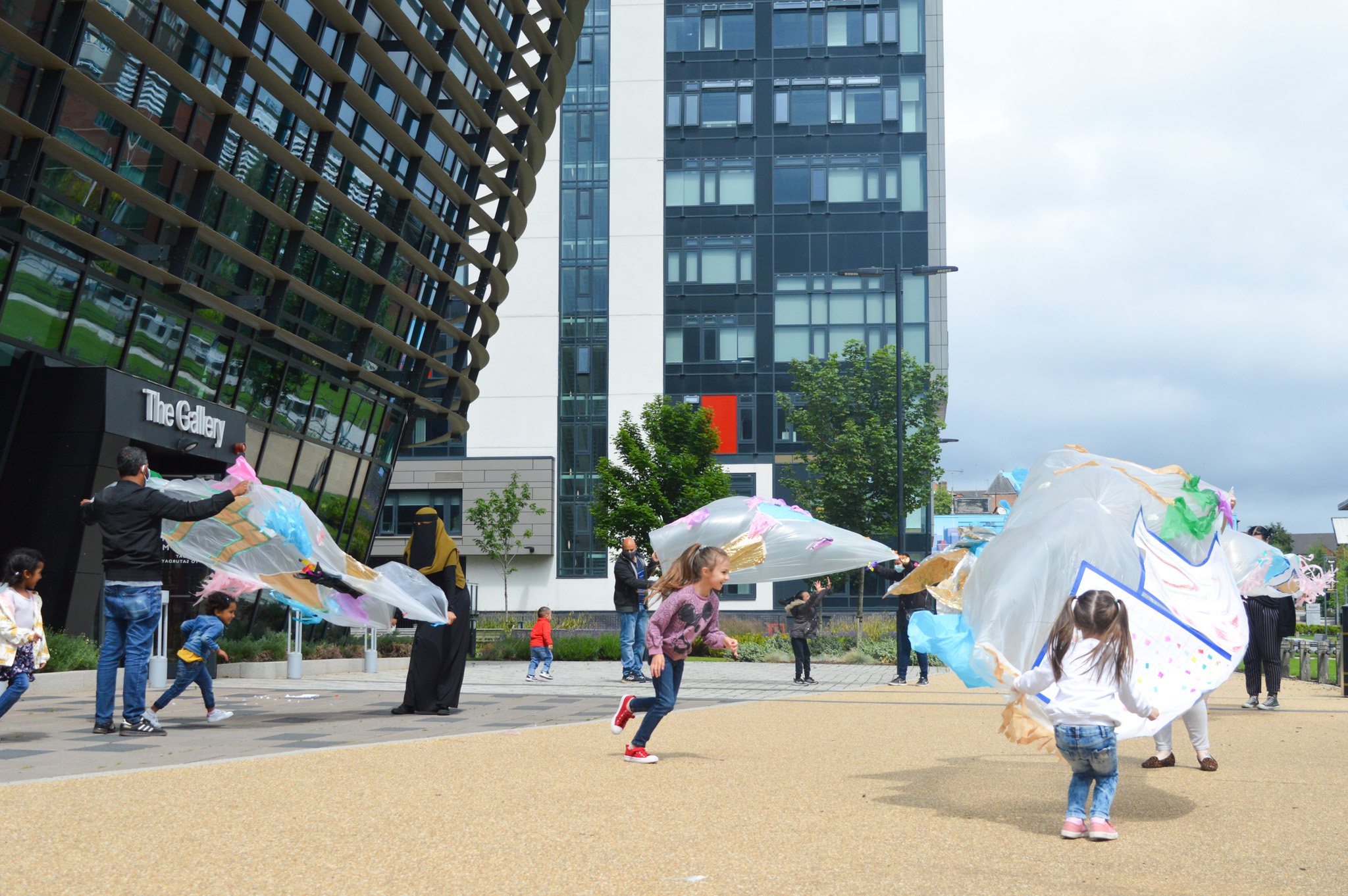 Family Workshops
Our free family activities are designed to inspire imaginations, engage, challenge and spend some creative time making and exploring contemporary art as a family.
Sun 12th March – Silly Still Life – 1pm – 3pm
Aimed at 3 – 10 year olds.
Children's Clothes Swap will be available at these sessions.
---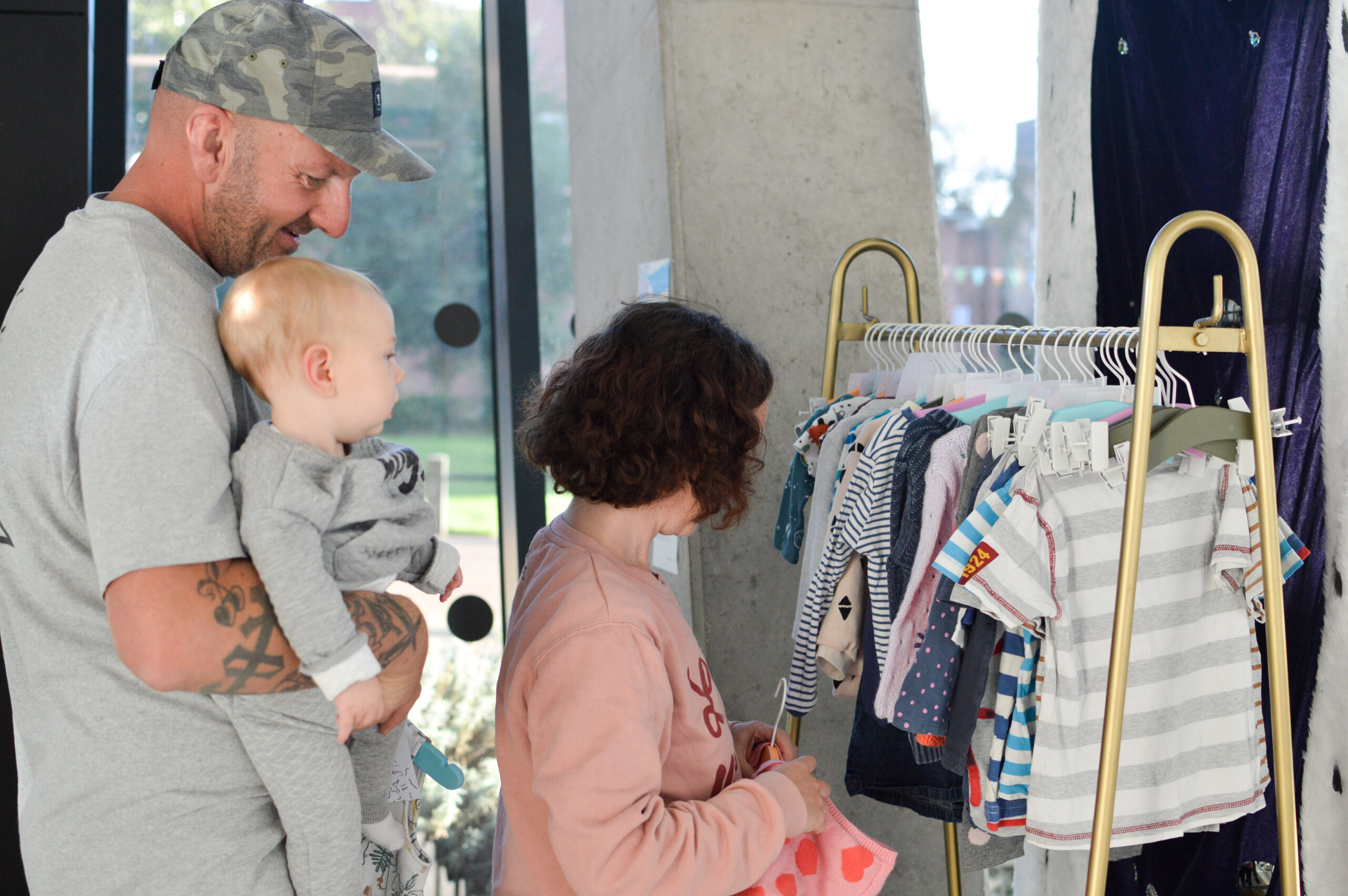 Children's Clothes Swap
It's simple; take an item, leave an item. You don't have to leave an item immediately to take one, simply drop off something when your little one has outgrown it in the future. Come together as a community to share clothes and the memories they hold, support each other to save money by not buying brand new whilst being more sustainable.
Available at all Open Play and Family Workshop sessions.
---
COMING SOON:
Free Play with Clay packs for our family community in Leicester/shire. Get your hands messy and play with clay at home! You can squish it, bash it, roll it, flatten it, decorate it and join it to make something new and exciting. It starts off as a lump, but what will it become? If you look after your clay creation while it dries and return it to Leicester Gallery Shop, Morgan will have it fired and glazed for you to keep forever.
---